Discounts & Special Offers

Made with organic ingredients, Supa Mega Greens is a plant-based blend of 7 nutrient-rich superfoods.
High in vital micronutrients, vitamins, enzymes and chlorophyll, Supa Mega Greens combines the earth's most powerful greens from the land and sea into a superior whole food supplement.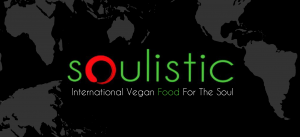 Post, on IG (@soulisticfood) a picture with our food using #soulisticfood, and be entered in our monthly drawing!